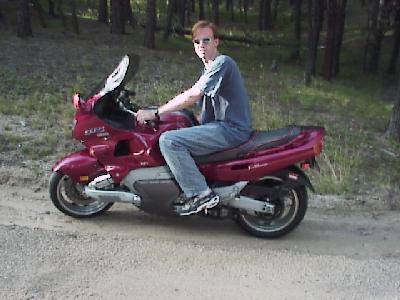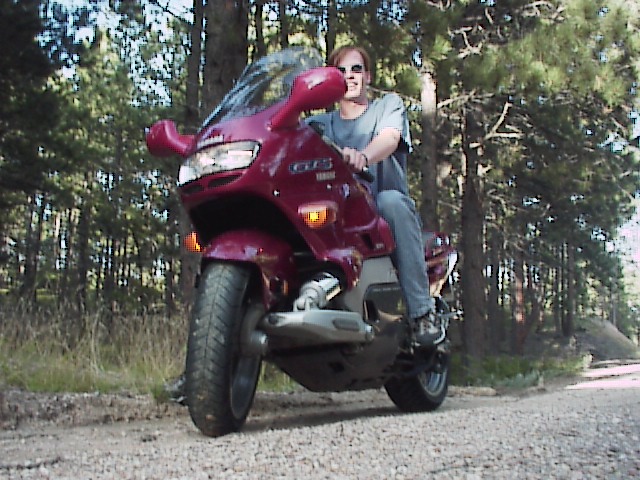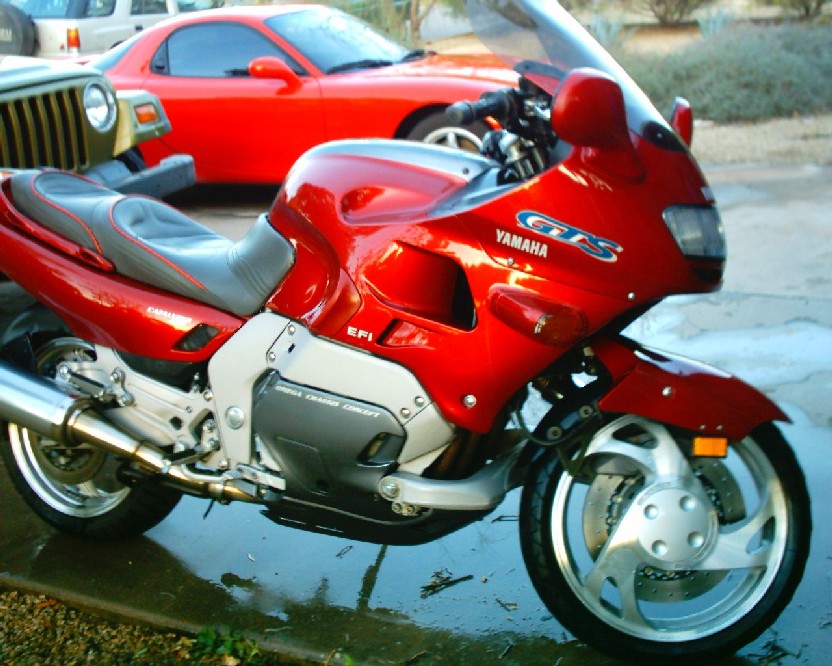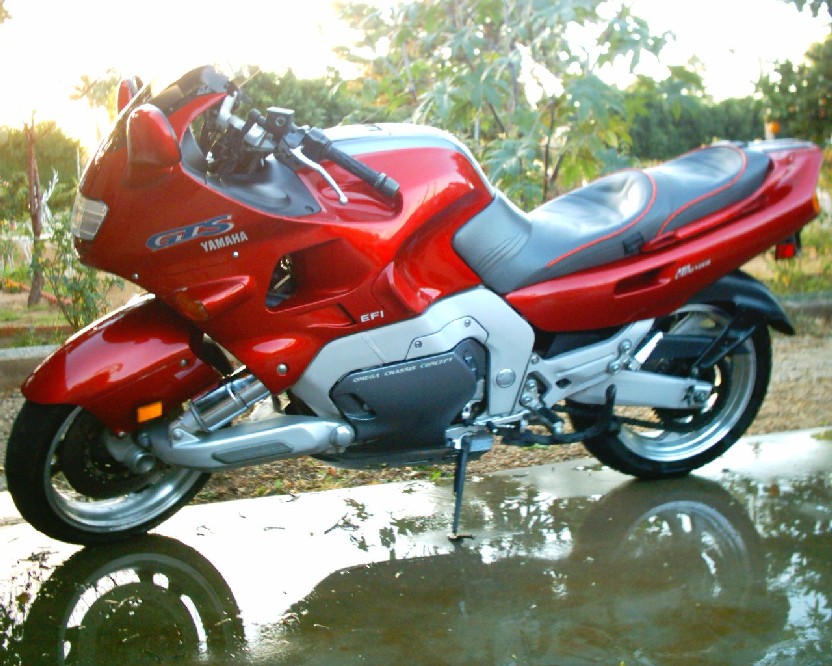 These are some pictures of me and my motorcycle. It is a 1993 Yamaha GTS 1000. The swing-arm front suspension makes the "Omega Chassis Concept" possible. Without the need for a conventional fork there is very little framework above the motor. This keeps the center of gravity low and makes for remarkable handling from a 600+ pound bike.
It is a very comfortable sport tourer with the handling and power to be alot of fun. I have saddlebags and a tailbag for it but dont get out on the road as much as I would like. This summer I hope to Ride up to Frisco, CO and meet up with about 30 other GTS owners for some riding and story telling. Maybe I will even manage to get my first Iron Butt ride out of it.

For now the GTS is pretty much stock. All I have done is added the Hawke Oiler
It was a very simple install and works quite well. It is much better than a can of that sticky chain lube , I use 90 weight gear oil and it doesn't attract near the sand and rocks as the chain lube.