Tom's Crappy Web Page!


The evening of April 19, 2003 the Gumball 3000 Rally came through Arizona and stopped in Tucson for the evening. I was there! Click HERE to see the pictures I was able to get. It was pretty dark so some of them didnt turn out too well but they are enough to give a good idea of what went on.

Finally I have some scuba pictures to post. I went to the Channel Islands off the coast of Santa Barbara for a two-day trip aboard the Conception, a boat owned and operated by Truth Aquatics. I have placed a number of pictures HERE.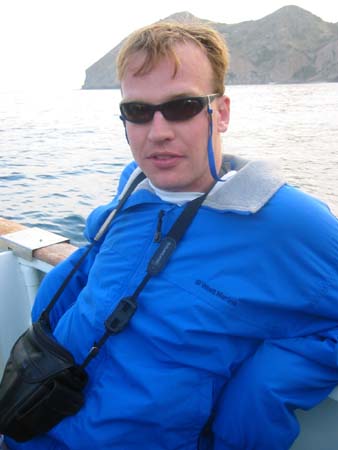 On this trip I earned my PADI Advanced Open Water Diver certification. My instructor Joe West can be seen in some of those pictures in his blue and yellow dry-suit. What a great trip! I cant wait to do it again. If you are interested in earning a diver certification check out Joe's web site.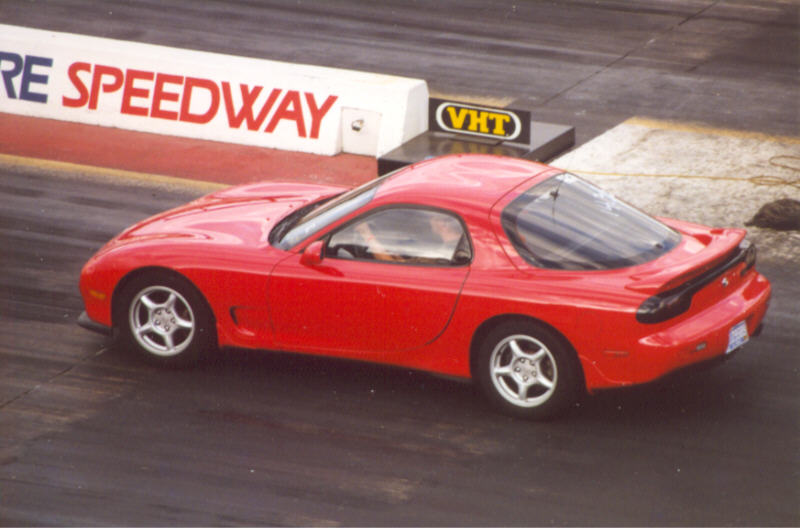 This is my car, It is a pic of me at the gate ready to drag race my 1993 Mazda RX7 R1.
The picture was taken October 7, 2001 at Bandimere Speedway in Morrison Colorado
THE IDRC Battle of the Imports


My mods include:
Bonez down pipe
Shane Racing high flow cat
PFS a-pillar mounted boost gauge
Racing Beat dual tip cat back
APEXi Power FC
FC-Datalogit
Koni Yellow adjustable shocks
Evans NPG+ 0-pressure waterless coolant
Koyo all aluminum, high capacity racing radiator
Home Depot Racing team manual boost controller and secondary pre-spool adjust
Water injection is finished! click HERE for a pic of the setup.
Hawk HP+ brake pads in front, the rears looked brand new when I replaced the fronts so I still have a set of Hawks waithing to go in the rear.
And my rice mod is a rear "Efini RX-7" badge,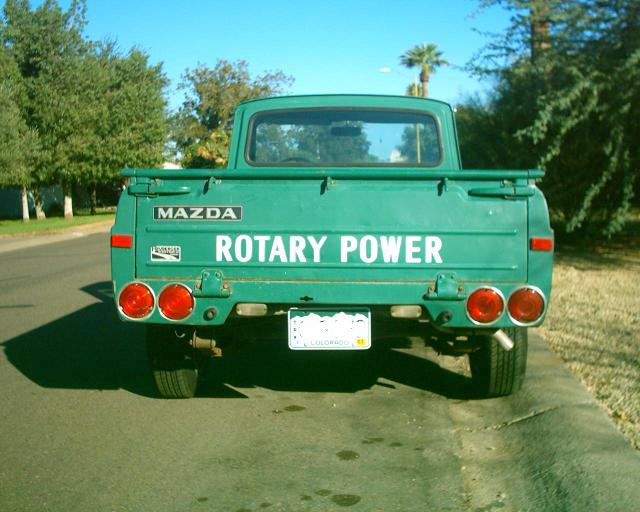 Rotary Power!! This is my 1974 Mazda Rotary Engine Pick-Up (REPU for short). I have a 1986 RX7 6-port 13b in it with a 48mm Weber side-draft carb. I also have a Racing Beat header that will be going on it some time this winter. I just put 4 Tokiko shocks on and the handling has noticably improved. While under the truck I noticed all the dust seals on the ball joints and control arms were rotted away. The bushings are also all cracked. Looks like another $300 project before I can get to completing my exhaust system.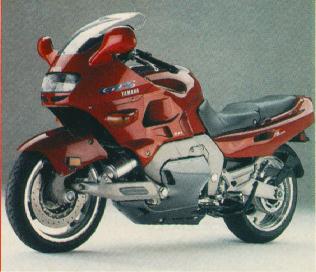 The Yamaha GTS1000a, click to see mine!

---




Here are my most-used links


Click to see a short video of my first skydive

mail me

To see my first attempt at Photoshopping a car click HERE



Get a GoStats hit counter